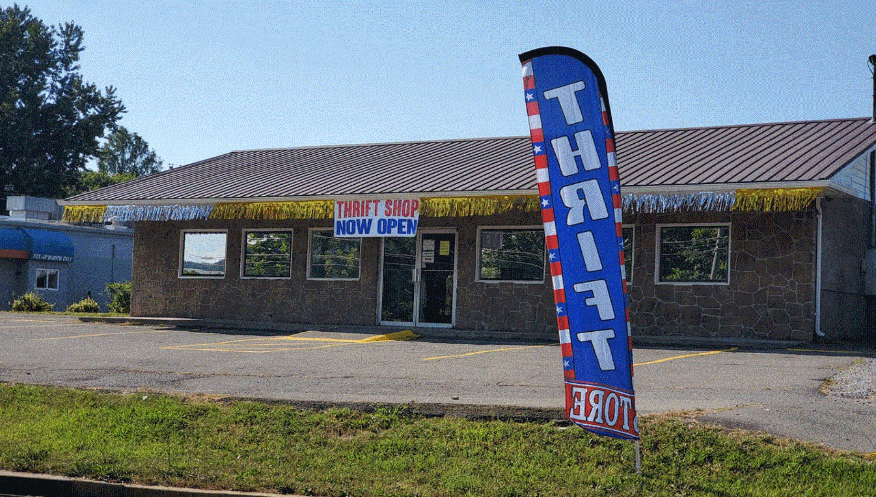 Our thrift store is an extension ministry of River's Edge Fellowship and provides quality items at affordable prices to bargain shoppers and everyone in the community.
Clothing ranges from new or gently used everyday items to higher-end dresses, gowns, and designer clothes. A large variety of children's clothing is always in stock, along with a good selection of women's and men's clothing, shoes, belts, purses and accessories.
We also carry a large selection of linens and housewares, including dishes, kitchen items, collectibles and unique finds.
We will be running special promotions, so come in or check out our FACEBOOK PAGE for the latest in special deals!
We hope to see you soon!
STORE HOURS:
MONDAYS: CLOSED
TUESDAYS: 11am - 6pm
WEDNESDAYS: 11am - 5pm
THURSDAYS: 11am - 5pm
FRIDAYS: 11am - 5pm
SATURDAYS; 12am - 4pm
STORE MANAGER:
JEANNIE JONES
ASSOCIATE MANANGER:
MARILYN ZEISMER
423-543-4901
555 Hwy 91
Elizabethton TN 37643